Introduction to Semaglutide
When it comes to losing weight, there are so many options out there, from special diets and routine exercise to body contouring or Liposuction. Unfortunately, not everyone will produce the same results due to their body type and chemistry. If you have tried these other methods with zero-to-little success, there's a new minimally invasive technique in the form of injections that can be performed weekly in the comfort of your own home.
At Dr. K Beauty in Las Vegas, Semaglutide is becoming an increasingly popular procedure amongst our patients looking to lose some of that extra, stubborn weight. To learn more about this product and learn if it's right for you, please keep reading below.
What is Semaglutide?
Semaglutide is a once-a-week injection that can be performed in your own home. The injection consists of a glucagon-like peptide (GLP-1), which is an FDA-approved medication made of an incretin hormone that is normally released by your digestive tract, to help keep chronic weight management in control by positively affecting your appetite and digestion.
When combined with a healthy diet and good exercise routine, the treatment has been clinically proven to help its adult user lose an average of about 15% body weight, while adolescent patients were recorded as losing almost 16% body weight. This treatment is a great way to:
Decreases body fat percentage
Decrease cardiovascular outcomes in subjects with type 2 diabetes and cardiovascular disease
Enhance the growth of β cells in the pancreas
Loose weight
Lower HbA1c levels
Slow down food digestion in the stomach
What are the Benefits of Semaglutide?
Our Semaglutide patients in Las Vegas have been able to appreciate the following benefits from their treatment:
Better sleep
Decreases blood pressure
Provides better mobility and pain reduction
Improves your overall mood
Increases self-esteem
Lowers the risk for certain cancers
Reduces risk of heart disease, heart attack, and stoke
Who are the Best Candidates for Semaglutide?
The best candidates for Semaglutide injections in Las Vegas are adults who have a BMI (body mass index) greater than or equal to 30 mg/kg² alone, or your BMI is 27 mg/kg² with at least one weight-related condition (high blood pressure, high cholesterol, Type 2 diabetes, etc.). While it can be used on children over the age of 12, they should have a particular BMI at or above the 95th percentile for their sex and age. If you are interested in this treatment, it helps if you have some of these characteristics:
Committed to living a healthy lifestyle with proper diet and exercise
Have the desire to lose weight
Have a personal or family history of certain thyroid tumors
Maintains a positive attitude
Realistic about the results of the treatment
What's the First Step?
If you are interested in Semaglutide injections in Las Vegas, your first step is to contact Dr. K Beauty and schedule a one-on-one consultation with Dr. K. During this appointment, you will be able to ask all of your questions regarding the treatment, have your body evaluated, and answer some questions regarding your medical and lifestyle history. It is very important to be very open and honest with Dr. K as it will help her make the right choices to ensure your safety and prevent any unnecessary risks. Once she has collected the information needed, Dr. K will build your treatment plan, and if you agree with it, you will be able able to start your Semaglutide journey.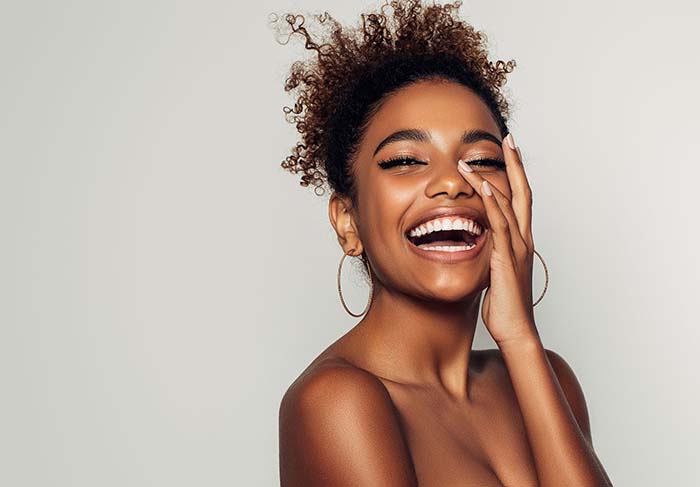 What to Expect When Using Semaglutide
You will need to perform routine, weekly injections, which can be performed in the comfort of your own home. These injections should be made into your skin in either the thigh, abdomen, or upper arms on the same day of every week, but do not need to be performed at the same time every week. You will use a single-use injection pen that you can dispose of when finished, very similar to an insulin injection. While your weekly injection can be performed in the same area, you should always change the injection location for the best results. Initially, Dr. K will start you off on a lower dosage that will gradually increase every week for at least four months.
Why Choose Dr. K?
At our boutique clinic in Las Vegas, conveniently located just West of the famous Las Vegas Strip, Dr. K Beauty is a top-of-the-line office that has multiple exam rooms. We are proud to offer the latest lasers and anti-aging technology. Our practice is owned and operated by Dr. Yekaterina Khronusova, MD (lovingly referred to as Dr. K), who is a board-certified in Internal Medicine and has been featured in "My Vegas Top 100 Doctors", and was selected as a Las Vegas TopDoc. She prides herself on her professionalism, communication, patient saftey, and exceeding patient expectations.
How Much Does Semaglutide Cost in Las Vegas?
The cost of Semaglutide treatments in Las Vegas is determined by numerous factors, including how many vials you require throughout your treatment. The best way to find out how much this treatment will cost you is to meet with Dr. K for a consultation and let her create your personalized treatment plan, then our Patient Coordinator will be able to provide you with a price breakdown.
Schedule Your Consultation
If you are interested in IPL Therapy in Las Vegas, look no further than Dr. K Beauty. You can easily schedule your consultation by calling us at (725) 500-9979 or requesting a consultation through our website. Our friendly and knowledgeable team is looking forward to meeting with you and helping you achieve that smooth, beautiful skin you've always dreamed of.
Semaglutide FAQ's
Is Semaglutide painful?
Semaglutide is not a "painful" treatment but will require administration through injections. Some patients may find the initial injections to be uncomfortable, but it is a quick sensation and is something that most patients end up getting used to after multiple uses.
How many appointments will I need?
After your initial consultation, Dr. K will most likely have you return once a month so that she can monitor your progress and make the right adjustments to your dosage. When you come in for your consultation, Dr. K will be able to give you a more realistic expectation of how many times she will need to see you in her office.
How long until I see results?
Each patient will have a different reaction to the treatment depending on how their body reacts to the injections. On average though, you should expect to see real results with about four months of weekly injections.
Can I combine Semaglutide with other procedures?
Since Semaglutide is a treatment to lose weight, many of our Las Vegas patients tend to combine it with other body contouring treatments such as EMSCULPT, RF Skin Tightening, or a Non-Surgical Butt Lift. If you have a particular goal in mind or would like to get a better understanding of some of the other procedures we offer, please bring this up during your consultation and we will be more than happy to discuss some wonderful options for you.
What are the risks associated with Semaglutide?
Semaglutide is an overall very safe treatment, but since it's largely targeting your GI tract, you may experience some gastrointestinal reactions, such as:
Bloating
Burping
Constipation
Diarrhea
Dizziness
Fatigue
Headache
Indigestion
Nausea
Stomach pain
Vomiting
While these reactions can be expected, please let Dr. K know if you experience any of these reactions. It may mean that your dosage is too strong and we will be able to make adjustments.
Reviews
Sometimes when I see all 5 stars, I get suspicious that they were paid for. This is NOT the case here. Dr. K has 5 stars because she deserves them. I love coming here and honestly I trust Dr. K completely. She is reasonable and fair in her pricing. She is extremely professional and goes out of her way to help you with whatever you need.
Truly amazing! I highly recommended Dr. K she is professional and experienced. I am thrilled with her work. Her knowledge and her honesty had me feeling very comfortable and all that I asked for. No pressure and all is explained before anything is done. Her staff is also very knowledgeable and comforting. You can't go wrong with an experienced doctor!
Dr. K was fabulous. She was very informative on the areas I needed fillers in and what would work best for me. I saw immediate improvement and am so happy with the results. I will definitely return and also refer her to my friends/family. I've been a resident of NV for 18 years and have yet to find an injector I like. I'm thrilled to have finally found one. She's a keeper.
Patient Stories
read more
Scroll left
Scroll right
Our practice
Patient Resources
We're here to help, with a number of patient resources designed to make your experience as comfortable as possible. Read through the materials below, and don't hesitate to reach out and set up your consultation to learn more about what we can do for you.