Introduction to Opus Plasma Skin Resurfacing
Specializing in Skin Resurfacing
At our practice in Las Vegas, Opus Plasma is one of Dr. K's favorite lasers. Skin resurfacing is a popular aesthetic treatment that can help improve skin texture and appearance. Traditional skin resurfacing treatments use lasers to precisely remove the outermost layers of skin, which encourages the growth of new, vibrant skin.
Skin resurfacing can help improve the appearance of visible signs of aging such as sun damage, age spots, and wrinkles around the eyes or mouth, as well as acne scars, other minor scarring, and some precancerous skin growths.
What is Opus Plasma Skin Resurfacing?
Opus Plasma is the first skin resurfacing treatment that uses fractional plasma technology. To understand how fractional plasma technology works, we must first understand how skin resurfacing is traditionally performed.
Fractional laser skin resurfacing
The newer fractional laser technology only removes a fraction of the top layer of skin. While still offering results that are close to the fully ablative laser, fractional lasers involve a more comfortable procedure with a recovery period of only five to seven days. They can be used on larger treatment areas, such as the neck and chest, and are suitable for darker skin types that may not be able to undergo treatment with the fully ablative laser.
CO2 laser skin resurfacing
Early skin resurfacing technology has used fully ablative CO2 lasers, which strip away all the top layers of skin within the treatment area. While results are typically good, the procedure can be uncomfortable and may require anesthesia. Treatment areas are typically small and limited to the face only, and recovery may take up to two weeks.
Who are the Best Candidates for Opus Plasma Skin Resurfacing?
Skin resurfacing can deliver dramatic results if your skin is showing visible signs of aging; or if you have age spots, minor scarring, crow's feet, lines around the mouth, or rough or uneven skin texture. Contact our office to learn more about Opus Plasma Skin Resurfacing and how it can help you achieve a more youthful, vibrant appearance.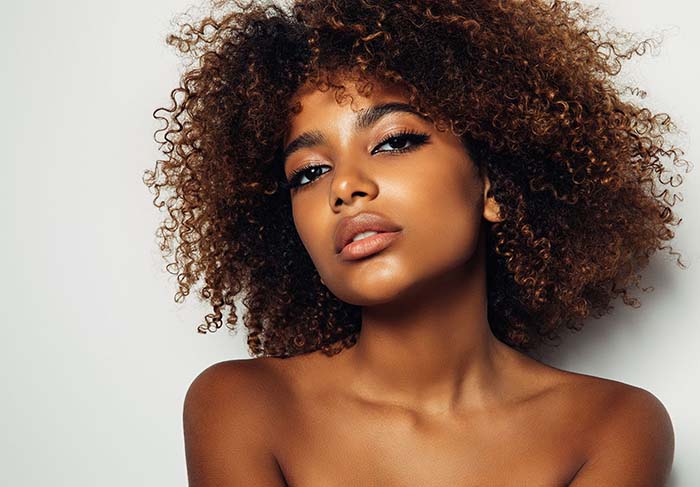 What are the Benefits of getting Opus Plasma Skin Resurfacing?
Fractional plasma skin resurfacing offers benefits over traditional laser resurfacing. The Opus Plasma device offers tip options that allow for small treatment areas on the face as well as larger treatment areas on the body. Results are similar to those seen with CO2 lasers, and treatment can be completed in a fraction of the time. Recovery time is typically much shorter, and many patients see noticeable results after just one treatment.
What to Expect on the day of getting Opus Plasma?
Dr. K's signature Russian lip technique, also known as a lip flip, is offered to her Las Vegas patients. The procedure will provide pouty lips, keep your natural shape, and provide them with a subtle heart shape. If you're looking for a natural appearance with your lip augmentation, this is the best solution for you. Instead of adding a lot of volume to the lips, this technique lifts the lip. The Russian Lip procedure is one of the most difficult to perform, which is why it's not done by all practices. Dr. K specializes in this non-surgical procedure and has been helping patients achieve their "perfect lips" for years.
What's the First Step?
On the day of your treatment, Dr. K will have your skin cleaned and sanitized and then apply a topical anesthetic to help minimize any discomfort during your treatment. After giving the anesthetic a few minutes to sufficiently numb your skin, Dr. K will place the handpiece against your skin and move it across the entire surface of the treatment area. She will be able to adjust the settings of the handpiece to be best suited for your skin type and concerns. Finally, a protective balm will be applied to your skin. The treatment process takes around 15 minutes.
Opus Plasma Recovery
Although the Opus Plasma treatment is non-invasive, you may experience some swelling and redness, but these reactions should dissipate between 24 and 48 hours. While you should be able to return to your normal activities following your treatment, we do suggest taking the rest of the day off to relax and peacefully recover.
If more powerful settings were used, the recovery time may take a little longer.
How Much Does Skin Resurfacing Cost in Las Vegas?
The cost of Opus Plasma skin resurfacing in Las Vegas can vary depending on the targeted area and the number of treatments needed to achieve desired goals. During your consultation with Dr. K, she'll provide her expert recommendations and go over pricing with you.
Schedule Your Consultation
If you'd like to book a consultation with Dr. K for Opus Plasma skin resurfacing or have any questions, please contact us today. During your consultation at our Las Vegas practice, Dr. K will listen to your desired goals, and develop a treatment plan to help you achieve the flawless skin you've always dreamed of.
Opus Plasma FAQs
Is Opus Plasma Skin Resurfacing painful?
Thanks to the use of the numbing cream, the treatment itself is not "painful", however you may experience some mild heat and/or pressure.
How many sessions will I need to see results?
While most of our patients are able to see results following their first treatment, we do recommend 3 - 4 treatments to achieve optimal results.
How long will the results last?
The great thing about the Opus Plasma treatment is that once Dr. K feels you have had all the sessions you need, the results are permanent! We would like to inform you though that natural aging will still occur, so if you desire to keep your appearance achieved from the treatment, you may want to schedule maintenance treatments every 6 months or so.
What is Fractional Plasma Technology
Fractional plasma technology is the next generation of skin resurfacing, offering highly versatile skin treatment options. Metal pins on the Opus Plasma device operate at a high frequency, causing them to react to pressure in the air when placed close to the skin. This delivers energy to the skin in the form of plasma, which triggers skin ablation, similar to the process that occurs with CO2 lasers. The intensity of the plasma can be adjusted depending on the desired effect and skin type of the patient.
Reviews
Sometimes when I see all 5 stars, I get suspicious that they were paid for. This is NOT the case here. Dr. K has 5 stars because she deserves them. I love coming here and honestly I trust Dr. K completely. She is reasonable and fair in her pricing. She is extremely professional and goes out of her way to help you with whatever you need.
Truly amazing! I highly recommended Dr. K she is professional and experienced. I am thrilled with her work. Her knowledge and her honesty had me feeling very comfortable and all that I asked for. No pressure and all is explained before anything is done. Her staff is also very knowledgeable and comforting. You can't go wrong with an experienced doctor!
Dr. K was fabulous. She was very informative on the areas I needed fillers in and what would work best for me. I saw immediate improvement and am so happy with the results. I will definitely return and also refer her to my friends/family. I've been a resident of NV for 18 years and have yet to find an injector I like. I'm thrilled to have finally found one. She's a keeper.
Patient Stories
read more
Scroll left
Scroll right
Our practice
Patient Resources
We're here to help, with a number of patient resources designed to make your experience as comfortable as possible. Read through the materials below, and don't hesitate to reach out and set up your consultation to learn more about what we can do for you.