Introduction to Dermal Fillers
Specializing in the Facial Rejuvenation
At our boutique practice in Las Vegas, dermal fillers are one of our most popular treatments. Dermal fillers have so many wonderful benefits and there is really no alternative. As BOTOX® is the leading solution for fine lines and wrinkles, dermal fillers are for adding volume to the face.
Our patients find that we offer the best dermal fillers in Las Vegas. Your procedure will be performed by Dr. K, who has the expertise to meet your aesthetic goals.
What are Hyaluronic Acid Fillers?
Dermal fillers are injectable treatments that are often used to combat signs of aging and rejuvenate your face through augmentation of your lips, cheeks, chin, and other areas. Due to their versatility and effectiveness, Hyaluronic Acid Fillers are a very popular choice among our patients. Hyaluronic acid occurs naturally in the human body. You can find concentrated amounts in your soft connective tissue, in the fluid around your eyes, in cartilage and joint fluid, and in skin tissue. It can be extracted and reformulated and is now a popular injectable filler in the beauty world. The properties of this acid reduce the fine lines and wrinkles that appear on your face as you age. For this reason, some fillers are made from hyaluronic acid. These fillers enhance your face's plumpness by redeeming the volume and elasticity lost in the aging process. After a procedure, your skin will appear younger and rejuvenated. Over the years, many brands have created different hyaluronic acid fillers for deep wrinkles and superficial fine lines. Some of the brand names include:
Juvederm family from Allergan: Juvederm Ultra, Voluma, Vollbellar.
Restylane family from Galderma: Restylane, Restylane Lift, Restylane Silk, Refine, Define.
Belotero from Merz.
Who are the Best Candidates for Dermal fillers?
At Dr. K Beauty in Las Vegas, we believe that the best candidates for dermal fillers are anyone 21 years of age or older who is looking to maintain or regain a youthful appearance with increased volume or plumpness in their face.
We highly recommend that you do not smoke, be in overall good health, have no allergies or medical conditions, and be able to take care of your skin after your treatment.
What are the Benefits of getting Dermal Fillers?
Dermal fillers play a critical role when it comes to moisturizing your skin. When we age, the moisture in our skin unfortunately will decrease. Here are just some of the benefits Dr. K has noticed in her clients:
Skin Hydration
Adds volume
Get the lips you've always dreamed of, with lip fillers!
Can help heal wounds
Smoother skin texture
Alleviated joint pain
Reduction in Dermatitis (also referred to as Eczema)
Fights gum disease
Soothes dry eyes
Treats vaginal dryness
Prevents bladder pain
Radiesse in Las Vegas
RADIESSE is a filler used to increase the volume of the skin and smoothen out wrinkles along your zones such as your nasolabial folds (smile lines). This filler contains Calcium Hydroxyapatite (CaHA) microspheres measuring 25 µm to 45 µm. The CaHa microspheres are usually suspended in sodium carboxymethylcellulose (CMC), which acts as the gel carrier.
When this RADIESSE is injected into your skin, it increases the volume of your facial features. More importantly, the CMC gel is gradually absorbed into the body over time as it metabolizes the CaHa. The result of this process is the creation of natural collagen.
Due to its effectiveness, RADIESSE has been used in more than 6 million treatments and is still widely used to treat wrinkles and increase volume on the face.
What are Collagen Building fillers?
Collagen is one of your body's most abundant, naturally created proteins and is found in your bones, cartilage, skin, and tendons. The Collagen injection is a cosmetic procedure that injects collagen extracted from bovine under your skin.
At Dr. K Beauty, we offer several different options for Collagen fillers.
Bellafill in Las Vegas
Bellafil is a non-resorbable filler used to smoothen out wrinkles on the face and also treat acne scars in patients above 21 years. This filler contains microsphere improved bolavine collagen and licodene (a local anesthetic). The microspheres are made from polymethylmethacrylate (PMMA).
While many absorbable fillers require reinjection every 1-2 years, Bellafill has been shown to last up to five years before reinjection. However, before using Bellafil, we perform an allergy test to ensure its safe to use.
Sculptra in Las Vegas
Sculptra is a cosmetic filler made of poly-L-lactic acid (PLLA) that reduces wrinkles and fine lines on the face. Its effects are more long-lasting that hyaluronic acid. This filler increases the face's volume and also stimulates the production of collagen in the face. While Sculptra is ideal for the face, it should not be used for the eyes or lips. After treatment, you can expect to see the best results four to six months after the injection. The effects also last for 2-3 years.
What to Expect on the day of getting Dermal Fillers?
A typical filler session lasts for an hour at most. Once you walk into the office, you will be requested to take a seat, and the doctor will commence the procedure. Many people have their filler injected over lunch hour due to the short time the process takes, hence the phrase "lunchtime facelift".
Some filler formulas contain lidocaine, a local anesthetic that makes the injections more comfortable. However, if the numbing agent is not present, the doctor will apply a topical anesthetic to help with the pain of the injections. The filler is injected into the target area using a thin needle. The amount of filler injected into your skin may depend on factors such as:
The depth of the wrinkle, The extent of the change you desire, Your skin type
After a filler injection, the doctor may also massage your skin to even out the spread of the filler and create a more natural result.
What's the First Step?
The First Step to getting dermal fillers in Las Vegas is to make an appointment with our office to discuss your aesthetic goals with Dr. K. After the two of you agree upon the best filler to use, you will then be provided with more personal information and a proper plan to prepare for your Filler injection.
Pro Tip: Be as open and honest with Dr. K about your aesthetic goals. Good communication helps lead to great results!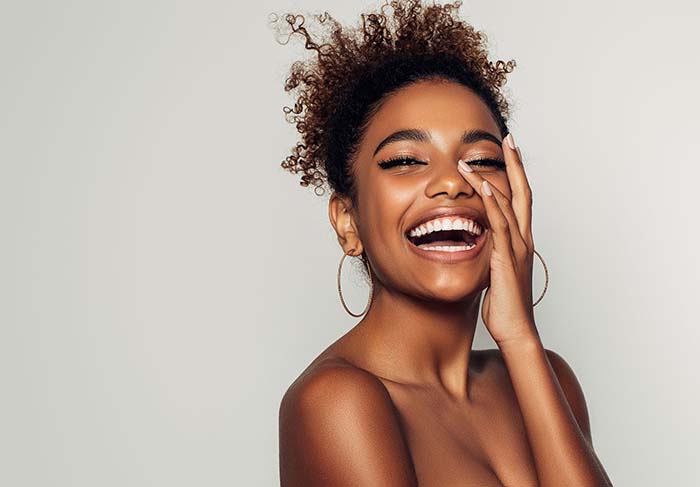 Dermal Fillers Recovery
While you will be able to return home following your treatment, we do advise that you avoid any direct sunlight or heavy physical activity for 24-48 hours. You should try your best to avoid touching the treated area and keep it clean. If you do experience any sort of discomfort, this can usually be treated with an over-the-counter pain allever (such as Tylenol) or by applying ice packs to the affected area.
Why Choose Us?
Dr. K Beauty is one of the leading medical spas in Las Vegas. Dr. K has achieved Top Doc status and strives for natural-looking results for all of her Las Vegas dermal fillers patients. By going to Dr. K, you're seeing an actually medically trained doctor who has dedicated a large part of her life to aesthetics.
How Much Do Dermal Fillers Cost in Las Vegas?
The cost of dermal fillers in Las Vegas can vary on a number of factors. Depending on the targeted area, the amount, and how many treatments can all affect the cost. During your consultation with Dr. K, she'll provide you with detailed costs.
Schedule Your Consultation
Dr. K's Las Vegas dermal filler patients feel that the procedure can greatly benefit their lives, giving them more self-confidence and a beautifully refreshed appearance. If you'd like to book a consultation or have any questions, please contact us today.
Dermal Fillers FAQ's
Are there any Side Effects?
The Hyaluronic Acid Filler procedure is considered to be quite safe and most side effects are quite mild and usually consists of: Discomfort, Redness, swelling, and/or Bruising, Mild itching and/or rash
Although extremely rare, if you are experiencing any of the following side effects, please contact our office immediately: Infections, Nodules formed from local tissue reaction, Filler Migration, or Injury to Blood Vessels
How long will the results last?
Hyaluronic Acid Fillers will typically last anywhere between 12 and 18 months depending on the treated area.
How many sessions will I need to see results?
Although you should begin to notice the effects of your treatment almost immediately, the number of sessions for Hyaluronic Acid Fillers really depends on the location and number of vials used during your administration. Dr. K will be able to provide you with a much more realistic timeline depending on what is discussed during your consultation.
Reviews
Sometimes when I see all 5 stars, I get suspicious that they were paid for. This is NOT the case here. Dr. K has 5 stars because she deserves them. I love coming here and honestly I trust Dr. K completely. She is reasonable and fair in her pricing. She is extremely professional and goes out of her way to help you with whatever you need.
Truly amazing! I highly recommended Dr. K she is professional and experienced. I am thrilled with her work. Her knowledge and her honesty had me feeling very comfortable and all that I asked for. No pressure and all is explained before anything is done. Her staff is also very knowledgeable and comforting. You can't go wrong with an experienced doctor!
Dr. K was fabulous. She was very informative on the areas I needed fillers in and what would work best for me. I saw immediate improvement and am so happy with the results. I will definitely return and also refer her to my friends/family. I've been a resident of NV for 18 years and have yet to find an injector I like. I'm thrilled to have finally found one. She's a keeper.
Patient Stories
read more
Scroll left
Scroll right
Our practice
Patient Resources
We're here to help, with a number of patient resources designed to make your experience as comfortable as possible. Read through the materials below, and don't hesitate to reach out and set up your consultation to learn more about what we can do for you.