Introduction to BOTOX®
Specializing in Wrinkle Reduction
At our state-of-the-art practice in Las Vegas, Botox is one of our most frequently performed treatments. Botulinum toxin, popularly known as Botox injections is one of the most popular non-invasive cosmetic treatments in the beauty industry. It is estimated that more than 6 million injections are given each year. Usually, these injections are either Botox, Xeomin, or Dysport. These neurotoxins are derived from Clostridium botulinum, a naturally occurring organism that exists inactively and is also non-toxic.
Our Las Vegas BOTOX® patients find that Dr. K provides some of the best results in Nevada, while always placing patient safety as a top priority.
What is BOTOX®?
The Botulinum toxin is used to reduce fine lines and wrinkles that develop on the skin, especially around the eyes. The toxin paralyzes the underlying muscles. For this reason, Botox treatments are usable beyond beauty. Some people use the injections to manage muscular movements, bladder and bowel disorders, migraines, and excessive sweating.
Dysport in Las Vegas
Dysport is a natural-looking, fast-acting, and long-lasting alternative to BOTOX®. Depending on the treatment area, Dr. K will sometimes recommend Dysport over BOTOX®. Dysport is commonly used to treat frown lines between the eyebrows. The recovery time is similar to other injectables, with patients being able to go back to their normal daily activities following the treatment. The cost of the treatment is best discussed during your appointment, as it will vary depending on the treatment area.
Xeomin in Las Vegas
Xeomin is another injectable option. Very similar to the other two, Xeomin is also commonly used in the frown line. Xeomin is also a Botulinum toxin. The main difference between BOTOX® and Xeomin is that the latter doesn't have accompanying, inactive protein, while the former does. The treatment typically takes under 15 minutes to perform with no downtime.
Who are the Best Candidates for BOTOX®?
As one of the leading medical spas in Nevada, we've had the luxury of treating thousands of Las Vegas BOTOX patients. Below, we've included some of the best candidates for the treatment:
Patients typically have fine lines and wrinkles in the forehead
Many patients have crows feet around the eyes
Patients should have realistic expectations and be well educated on what the treatment can and cannot do
Candidates should be of an adult age
Both men and women are candidates for BOTOX®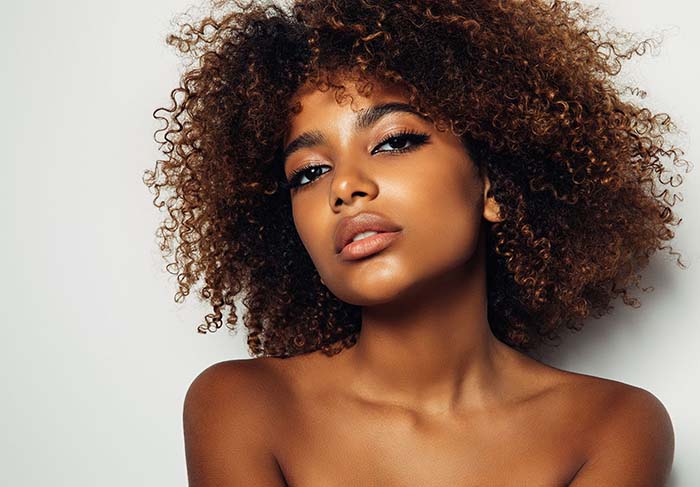 What are the Benefits of BOTOX®?
Botox is a revolutionary treatment with countless benefits. Many people nowadays even take it to treat Mirgranes (when administrated by an expert). Below, we've included some aesthetic benefits:
The treatment is a fantastic solution to rid your face of forehead wrinkles
It can provide more self-confidence, as many of the targeted areas prove to make patients feel self-conscious
As opposed to surgical options, there is no downtime for cosmetic injections. Many patients even get them during a lunch break
There is absolutely no follow-up appointment needed
You'll look younger and more refreshed in just days
The treatment will smooth out fine lines and wrinkles on your forehead and eye area
Besides the benefits listed above, BOTOX® can also be used for neck skin treatment, acne treatment, to reduce oiliness of the skin, and can be used to treat migraine headaches.
What to Expect on the day of getting BOTOX®?
BOTOX® is administered using a fine needle. While most of our patients don't complain about the injections, we do offer a topical numbing agent to help our patients feel more comfortable about the treatment. The procedure is done within just a few minutes. Oftentimes, there is minimal bruising and bleeding, which will subside quickly. The injections will be placed in the forehead or around the eyes, depending on the area of concern.
What's the First Step?
If you're interested in getting BOTOX® or our other specialty wrinkle relaxers, such as Dysport or Xeomin, the first step will be to book an appointment. By giving us a call or filling out the contact form on our website, our compassionate team will schedule your consultation with Dr. K. During your consultation, Dr. K will explain the process, give her recommendations on which injectable is best suited for you, and answer any questions. If you're happy with our recommendations, Dr. K will either be able to perform the injections during your appointment or we can schedule a time for you to come back. You should be as open and honest with Dr. K as possible, as the more information she has about your aesthetic goals, the better she'll be able to help you accomplish them.
BOTOX® Recovery
The great thing about Botox is its recovery. There is no downtime and usually no sign of even getting the treatment done just minutes after. There can be minor tenderness, which most of our patients say they don't even notice or subsides the following day.
Why Choose Us?
Dr. K Beauty is a top-rated specialty medical spa that provides concierge-type services for the wellness of the body, mind, and soul. D. K provides all medical spa treatments herself, meaning you're getting an actual doctor performing your BOTOX®, rather than a nurse. Dr. K prides herself on natural-looking BOTOX® results for her Las Vegas patients. As one of the leading providers for BOTOX in Las Vegas, Dr. K was recently named in an article titled 10 Best BOTOX® Doctors in Las Vegas.
How Much Does BOTOX® cost in Las Vegas?
The cost of Botox in Las Vegas can vary on a number of factors. During your consultation with Dr. K, she'll listen to your aesthetic desires and create a treatment plan specifically for you. The costs can vary on how much is needed and the targeted areas. If you have any questions, Dr. K will be able to address them during your consultation.
Schedule Your Consultation
For years, Las Vegas, Nevada patients have trusted Dr. K with their facial aesthetics and feel that she provides some of the best Botox results in Las Vegas. If you'd like to book a consultation with Dr. K or have any questions about cosmetic injectables, please contact us today.
BOTOX® FAQs
Does it leave scars?
One of the joys of the treatment is that it's a nonsurgical treatment, meaning no scars!
How long does it take to see results?
Most patients start to enjoy their results after one day, with the final result taking between 5-7 days.
How often should I get Botox?
Most of our patients enjoy coming in for Botox two-four times a year. Everyone's skin and muscles react differently, some people need to come more frequently to maintain their beautiful results.
Which injectable should I get?
During your consultation, Dr. K will be able to explain the differences between the injectables and let you know her recommendations. They are very similar, but she prefers using different injectables on different parts of the face.
Interested in Dermal Fillers for more Volume?
Check out our dermal fillers page which some patients can confuse with BOTOX. Dermal fillers are a fantastic non-surgical treatment to increase volume in the face.
Reviews
Sometimes when I see all 5 stars, I get suspicious that they were paid for. This is NOT the case here. Dr. K has 5 stars because she deserves them. I love coming here and honestly I trust Dr. K completely. She is reasonable and fair in her pricing. She is extremely professional and goes out of her way to help you with whatever you need.
Truly amazing! I highly recommended Dr. K she is professional and experienced. I am thrilled with her work. Her knowledge and her honesty had me feeling very comfortable and all that I asked for. No pressure and all is explained before anything is done. Her staff is also very knowledgeable and comforting. You can't go wrong with an experienced doctor!
Dr. K was fabulous. She was very informative on the areas I needed fillers in and what would work best for me. I saw immediate improvement and am so happy with the results. I will definitely return and also refer her to my friends/family. I've been a resident of NV for 18 years and have yet to find an injector I like. I'm thrilled to have finally found one. She's a keeper.
Patient Stories
read more
Scroll left
Scroll right
Our practice
Patient Resources
We're here to help, with a number of patient resources designed to make your experience as comfortable as possible. Read through the materials below, and don't hesitate to reach out and set up your consultation to learn more about what we can do for you.