Introduction to Lip Fillers
Specializing in the Russian Lip Technique
At our boutique practice in Las Vegas, lip fillers have become an increasingly more popular procedure over the last few years. As media and entertainment trends evolve, many of our patients are wanting the appearance of fuller or more predominate lips. Using fillers, we can help give our patients the lips they've always dreamed of.
Dr. K specializes in the Russian lip technique, which is the latest in facial aesthetics. Below, we've included detailed information about the noninvasive procedure. If you'd like to book a consultation or have any questions, please contact us today.
What are Lip Fillers?
Lip filler injections, also known as lip augmentation, are a non-surgical procedure to enhance the lips. At our state-of-the-art practice, we have access to the best hyaluronic acid fillers available including products from Juvaderm, Restylane, and Belataro. Hyaluronic acid occurs naturally in our bodies. The formulas have become the most popular fillers on the market and achieve outstanding results. To understand more about the fillers we offer, please view our Hyaluronic Acid Fillers page.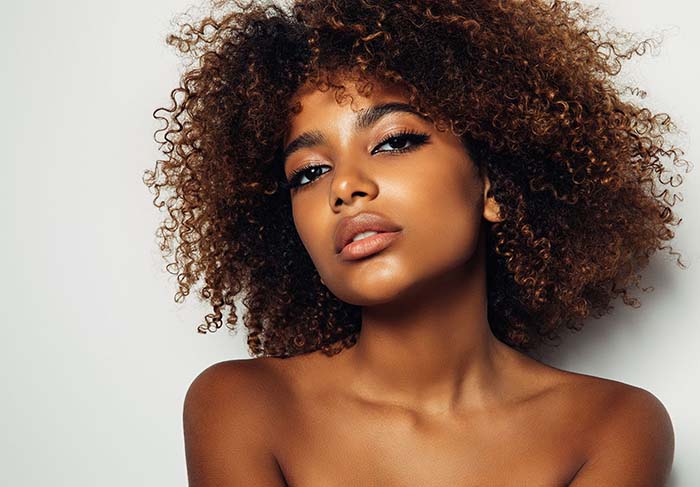 Who are the Best Candidates for Lip Fillers?
The best candidates for lip fillers are men and women who want to want to have fuller lips. Below, we've included information on who the ideal patients for lip augmentation would be.
Patients who feel that their lips disappear when they smile
Patients that are in good overall health
Patients who want fuller lips or more volume
What are the benefits of lip fillers?
There are great benefits to getting a lip augmentation in Las Vegas with Dr. K. Below, we've included a few of the key benefits:
Lip fillers can change the size and shape of your mouth
Lip injections can provide more self-confidence
Our signature Russian Lip technique can give you the lips you've always dreamed of
The Russian Lip Technique

Dr. K's signature Russian lip technique, also known as a lip flip, is offered to her Las Vegas patients. The procedure will provide pouty lips, keep your natural shape, and provide them with a subtle heart shape. If you're looking for a natural appearance with your lip augmentation, this is the best solution for you. Instead of adding a lot of volume to the lips, this technique lifts the lip. The Russian Lip procedure is one of the most difficult to perform, which is why it's not done by all practices. Dr. K specializes in this non-surgical procedure and has been helping patients achieve their "perfect lips" for years.
What's the First Step?
The first step is to get in touch! After filling out a contact form on our website or giving us a ring, our team will reach out to you to set up a consultation. During your consultation, you'll be able to meet with Dr. K one-on-one to discuss your aesthetic goals. She'll provide her expert recommendations and create a treatment plan specifically for you. It's important to be as honest as possible during your appointment, as open communication always leads to the best results. We strongly recommend that our patients refrain from smoking for a few weeks before the treatment and stop taking medication that will thin the blood or cause bruising.
Lip Fillers Recovery
Lip augmentation has no downtime and offers a quick recovery. Dr. K suggests no working out or heavy lifting for 24-hours after the procedure. Your lip may be swollen following the fillers, but that will subside after a day or so. Patients should refrain from massaging their lips following the treatment for 2 weeks. During your consultation, Dr. K will provide instructions on what you should do before and after the treatment.
Why Choose Us?
Patients have been trusting Dr. K for years for their lip injections. As a pioneer in Las Vegas for the Russian lip technique, Dr. K has patients travel from all across the United States to help them achieve the lips they've always wanted. By choosing Dr. K, you're choosing a medical doctor, rather than an esthetician for your lip injections.
How much do Lip fillers cost in Las Vegas?
The cost of lip fillers in Las Vegas will vary on a number of factors. During your consultation with Dr. K, she'll provide you with her expert recommendations, answer all questions, and provide detailed pricing.
Schedule Your Consultation
Our Las Vegas lip fillers patients feel that their procedure with Dr. K gives them the lips they've always desired. Her signature Russian lip technique is her specialty, as it provides beautiful natural-looking results. If you'd like to book a consultation or have any questions, please contact us today.
Lip Fillers FAQ's
How long does the Russian lip technique take?
Including preparation, the Russin lip technique takes approximately 30 minutes to complete.
How long do Russian lips last?
On average, Russian lips using a hyaluronic filler will last between 6-12 months. In the interim, you may need a touchup, which Dr. K will be happy to provide.
Are filler injections painful?
Most people don't find fillers injections to be painful. There can be minor discomfort, but we will be able to use a numbing cream if needed.
Reviews
Sometimes when I see all 5 stars, I get suspicious that they were paid for. This is NOT the case here. Dr. K has 5 stars because she deserves them. I love coming here and honestly I trust Dr. K completely. She is reasonable and fair in her pricing. She is extremely professional and goes out of her way to help you with whatever you need.
Truly amazing! I highly recommended Dr. K she is professional and experienced. I am thrilled with her work. Her knowledge and her honesty had me feeling very comfortable and all that I asked for. No pressure and all is explained before anything is done. Her staff is also very knowledgeable and comforting. You can't go wrong with an experienced doctor!
Dr. K was fabulous. She was very informative on the areas I needed fillers in and what would work best for me. I saw immediate improvement and am so happy with the results. I will definitely return and also refer her to my friends/family. I've been a resident of NV for 18 years and have yet to find an injector I like. I'm thrilled to have finally found one. She's a keeper.
Patient Stories
read more
Scroll left
Scroll right
Our practice
Patient Resources
We're here to help, with a number of patient resources designed to make your experience as comfortable as possible. Read through the materials below, and don't hesitate to reach out and set up your consultation to learn more about what we can do for you.